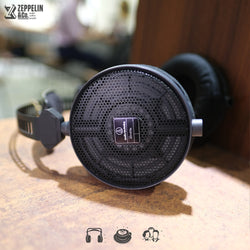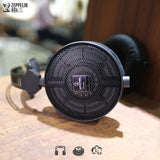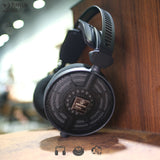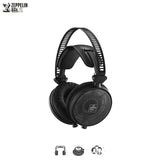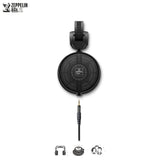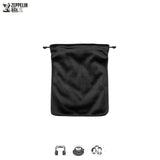 The ATH-R70x is Audio-Technica's first pair of open-back reference professional headphones and feature specially designed drivers and acoustically transparent housings fashioned from aluminum honeycomb mesh.
These headphones provide an accurate and natural open-back sound. When you're done with this hit, view the rest of Audio-Technica's line-up here, or browse our other headphones here.
Has good soundstage for its price range. The headphones feel very lightweight and comfortable to wear.
A true competitor to the HD600
I knew this was an amazing headphones.
But I had 2 main concerns.
1. I heard that it would be hard to drive. But this isn't the case. Not really a fan of blowing out my eardrums, so even driving directly from a macbook is alright.
2. I've also read reviews on the finicky wing system. This couldn't be further from the truth based on my experience. This is by far the most comfortable headphone I used. No noticeable head clamp and it's incredibly light.
A musical upgrade to the HD650
Deducted a star for the garbage long cable. An aftermarket cable is definitely needed. Default cable is 3m.
Coming from the HD650 and paired with the warm Zen CAN + DAC combo, the HD650 sounded warm, smooth and frankly boring.
The R70x are a cheap upgrade soundwise. It adds the extra zing to vocals, "piercing the veil" to add a more well-rounded bass, and adding just a tiny amount of extra on the top and low end to improve on the HD650.
It's a balanced, flat sound with just a bit of extra on top and low. Highly recommended over the HD650.