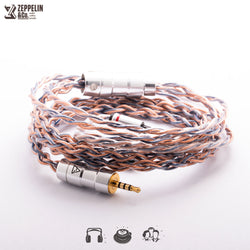 Inject a new degree of life and vigour to darker music players or IEMs, with Audio-Genetic's Dawn yielding an adrenaline shot straight to the upper mids of your set-up. Perfect for female vocals and the sparkling percussive notes of pianos.
Jacket Material : PVC
Conductor Material : OCC Copper
Conductor Gauge: 24AWG
Number of Conductors : 4
Also check out our other cables from Acoustune, Ares Audio, Audio-Genetic, Dita Audio and Effect Audio.