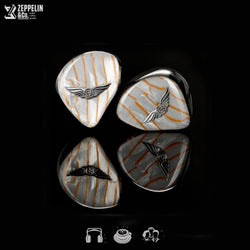 EVR established itself amongst female vocal lovers and Empire Ears follow that mould with EVR II, using dual electrostatic drivers to add stage and room ambience to the presentation. Voices streak through the air like the lines on its exclusive 'Kintsugi' faceplate. Lead time is 10 weeks.
READ ALSO Bravado & ESR MKIIs the people's heroes from Empire Ears
Soundstage expands upwards in this five-driver hybrid, to be the monitor of choice for vocalists and audiophiles alike. Check out the rest of the Empire Ears range here, or view our other IEMs here.
Inquire with us