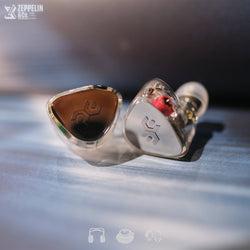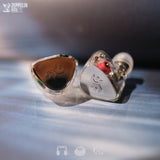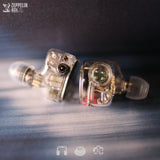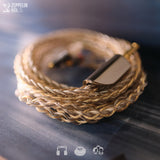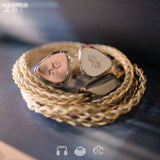 Elysian Annihilator 2023 UIEM
Just as intriguing in profile as the original
Elysian Acoustics Labs
flagship, Annihilator 2023 has reigned for a long time. If the quick brown fox jumped over the lazy dog, he did it avoid being annihilated.
Fast, nimble, dynamic so it would never be caught stagnant with lethargy, or over-romanticised with long decays to create haze and daze.
This is a triple hybrid housing a single Foster DD for bass, four balanced armature drivers
 for mids, and two electrostatic (EST) drivers for the treble.
The speed, the air, the details and transparency are ready for your Stravinskys, Vivaldis, Rage against the Machine, or whichever suits your fancy. 

A dry finish that was never safe to start with, but definitely a memorable profile in our line up. 
Definitely befits Top of the Line status!
Slightly U shaped sound is wonderfully textured, with dynamic bass and oh so sweet treble. Treble is the best I've heard. Mids are sltightly recessed, but maintain a very good balance with the upper and lower registers. I highly recommend this iem!