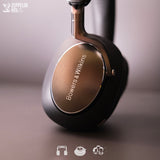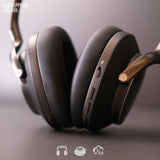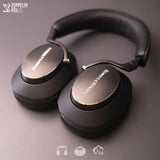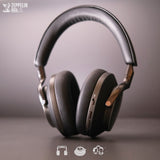 After so many Bowers & Wilkins successes, the PX8 screams competency. With years of taking its Head-Fi endeavours so seriously, PX8 is a fitting flagship to announce B&W's arrival at Bluetooth's summit.
5 ⭐ follow from What Hi-Fi? and Trusted Reviews. Built with new 40mm carbon-fibre drivers, PX8 is capable of incredible resolution, but B&W don't beat you over the head with all that.
Restraint is a sure sign of maturity, and how PX8 caresses your ears with detail – not harshness – is true testament to its makers' calibre in Hi-Fi manufacturing.

Bluetooth 5.2 with aptX™ Adaptive and active noise-cancelling complete the package. With cast aluminum arms and fine Nappa leather trim, there can be no doubt – PX8 is Bluetooth's finish line. [See Product Desc. For More]