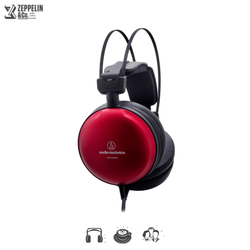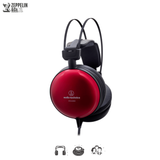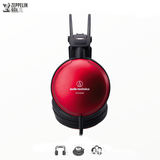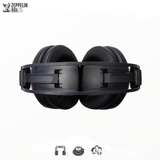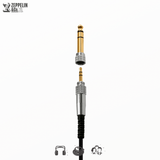 Audio-Technica ATH-A1000Z
The ATH-A1000Z Art Monitor® closed-back dynamic headphones feature proprietary large-aperture 53 mm drivers to deliver exquisite Hi-Res Audio reproduction.
The hand-assembled drivers include OFC-7N bobbin-wound voice coils for ultra-efficient signal transmission, a pure iron yoke for superior transient response, and a top-mounted PCB for smoother airflow that enables precise diaphragm movement.
The housings of the ATH-A1000Z are crafted from high-rigidity aluminum and incorporate a lightweight magnesium alloy baffle to reduce unwanted resonance. The housings also feature Audio-Technica's Double Air Damping System (D.A.D.S) for deep, natural-sounding bass reproduction.
The bass is further extended by the headphones' stitched, ergonomic earpads, which provide outstanding sound isolation along with unmatched comfort. The auto-adjusting fit of A-T's improved 3D wing support system adds to the comfort, allowing you to listen to the headphones' pure, high-resolution audio for hours on end.