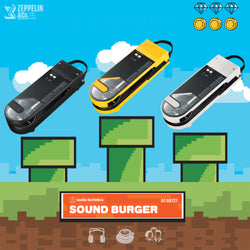 Audio-Technica AT-SB727 Sound Burger
Included with every AT-SB727: a serious blast from the past, matching '80s vibes, an indelible piece of Audio-Technica history.
Plus what about a serious dinner conversation topic. How Audio-Technica rehashed their popular portable record player from 1983, in an age that's demanding ever more portability – and added Bluetooth output in accordance to get its belt-drive goodness in even more places.
Make the call: vinyl's standing the test of time well, and the second coming of Sound Burger is ready proof of that.
Audio-Technica AT-SB727 Sound Burger