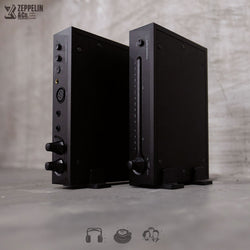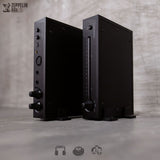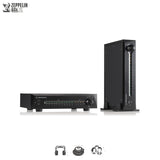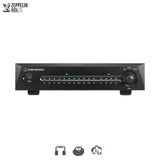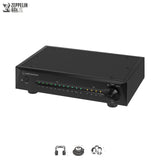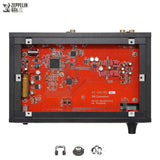 The understated, modem-router looks of Audio-Technica's AT-DAC100 may not be so unintentional after all. This simple digital-in and analog-out just works. And it does so with a high degree of digital know-how, too.
Built to push Head-Fi's most advanced cans to their full potential, AT-DAC100 was conceived to supply a pure signal to your amplifiers. AKM's AK4452 decoder first ensures separate paths for your PCM and DSD files. An Analog Devices power supply feeds quality power to this crucial section.
The engineering of AT-DAC100's low-pass-filter circuits underline the elegance of its design, preserving delicate details all the way to output. High-frequency detail and voices sparkle vibrantly, perfect for mating with Audio-Technica's accompanying AT-BHA100 hybrid tube amplifier.
Indeed, this unassuming hero will never flinch feeding a larger Cayin Audio or Feliks Audio amplifier, either. Give it a spin with Audio-Technica's headphones here, or view our other DACs here.