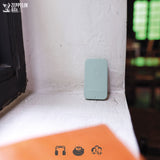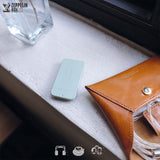 If fresh cut grass is your thing, and you normally go for 'fresh linen', 'cotton', 'rain' scents, then this solid cologne needs to be in your bag. 
Also featured in picture: Artisan & Artist X Zepp "Envy" leather IEM limited edition origami style pouch. You should own one of these, just our 5 (s)cents' worth.
---
/ Green Mandarin, Ginger, Magnolia, Dill, Nutmeg, Pepper, Grey Musk, Tonka Beans, Cedarwood.
/ Photography by Zepp Crew