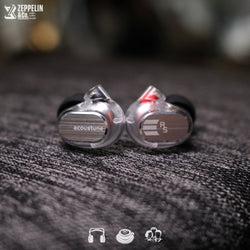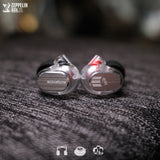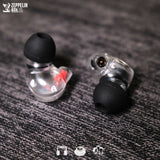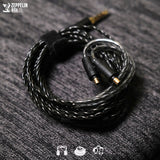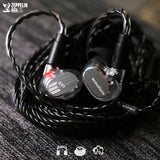 The RS3 is the second Acoustune monitor earphone product that combines high durability and monitoring performance.

Based on the RS1, this model is further infused with the sound quality technology of the HS series to create a sound suitable for music production. The compact, lightweight and fatigue-free design allows you to build a small, comfortable monitoring environment that you can carry with you anywhere. On the practical side, it has a small body that can be worn by anyone, while clearing up the parts that are prone to problems such as broken spouts, broken connectors and housing parts, and poor cable contact. Furthermore, the cable has been improved to a length that is easy to handle in studios and other locations, with less tangling and less microphonics.

// FEATURES
- Tuned with the input of well-known professional composers to deliver sound monitoring performance that can be used in conjunction with speakers and headphones to further enhance the quality of songs.
- New Myrinx EL-S driver improves upon the old design with a more closely controlled diaphragm to deliver a more accurate sound.
- Highly robust body resistant to shock, heat and sweat.
- Uses the highly reliable Pentaconn EAR connectors, with superior conduction performance and robustness compared to conventional MMCX connectors.
- Newly developed cable (ARM011L) uses high purity Litz and Kevlar wires braided together and covered with PU material to enhance its handling and reliability.
- In consideration of the expected usage environment of the product and connection to various equipment, a 1.8 m long cable is included as standard equipment. A 6.3 mm stereo standard plug conversion adapter is also included.
// IN THE BOX
- RS3 Earphones
- Carrying Case
- AET07 silicone eartips (S/M/L)
- AET02 foam eartips
- 3.5mm to 1/4"" adapter"