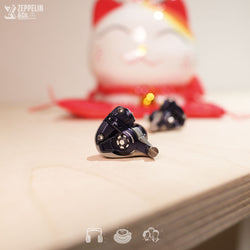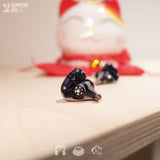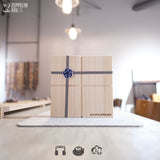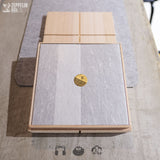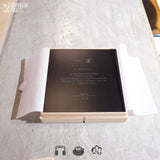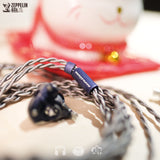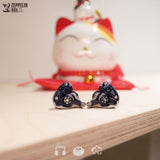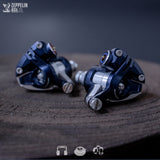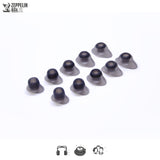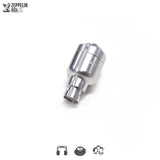 Acoustune HS2000MX "笙 Sho"
Groundbreaking flagship model from Acoustune took Head-Fi up a notch, creating a different level of modularity by their new capsule design. With the HS2000MX ("笙 Sho") you can look forward to future releases, such as the limited edition ACT02 in brass.


// The Myrinx Composite Dynamic Driver
Acoustune fans are familiar with the Myrinx composite dynamic driver with the past launches. In this HS2000MX "笙 Sho", add a Japanese beryllium thin-film dome, a material that is hardly used due to the combination of availability, mass production and cost.
In addition to the smooth, linear reproduction and rich bass of the dynamic driver, the highly rigid metal dome suppresses resonance and delivers a tight, controlled bass, like a well-coordinated orchestra.

// Acoustune Capsule Technology (A.C.T.)
A key feature of the Acoustune range so far has been its modular construction, with the acoustic chamber and the mechanical housing completely separated. Now the modular construction has been further developed. By opening and closing the high-precision, rattle-free movable outer housing, the acoustic chamber can be replaced by the user, allowing for future options and upgrades.
// ARS100 cable for "total balance"
After much trial and error in terms of wire material, number of cores, and weaving method, we finally adopted the ARS100 series, which is equivalent to the standard product, considering the high level of perfection of the cable and the balance of the entire earphone. The ARS100 series is the same as the standard ARS100 series, but with a 16-core hybrid structure of silver-coated OFC wire and ultra-fine OFC wire, as well as NDICS Pentaconn Ear connectors. In addition to the high-precision metal parts, the colour of the earphone itself, indigo, is also used for the metal parts such as the connector, splitter and earphone jack to harmonise the entire aesthetic of the Sho.
Underrated / overlooked gems
I'm just 150hrs with the ACT02 and 100+hrs with the ACT01 but I've already decided to sell my IE900. Love how the ACT allows me to customise the sound for different mood / music. It's like having 2 different TOTL IEMs. Headfi is just flooded with cheap looking acrylic chines IEMs these days. These are my first pair of Acoustune and I'm beyond blown away at how good they sound even against the IE900 which replaced my MEST ii and edged out the IER-1ZR in my listening comparison. Hope that Sho gets even more variety of ACTs in the future. Already excited for the ACT03 that they've prototyped recently.