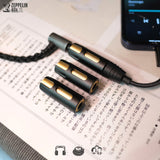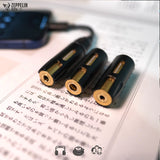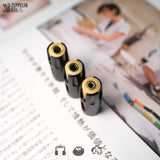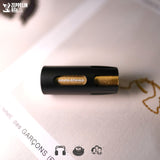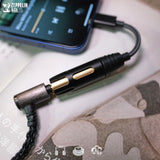 MFi* (Made for iPhone) dongle-type Lightning connector DAC/AMP made for those who prefer the bitten apple over the green robot. 

Acoustune did not stop after the Apple certification, but also included 2.5, 3.5, 4.4mm adaptors all in the package. Audiophiles can focus on the search for the earphone to complete their collection, in whichever termination available. 


Measures 11cm

PCM 24bit/48kHz

Certified for Apple (MFi*) means your can update your iOS and the product will continue to work.