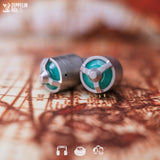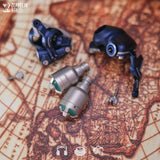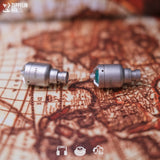 Acoustune ACT07 Jadeiet / Silver Copper Alloy Chamber (For HS2000MX)
Designed for the HS2000MX MK2, this ACT07 (German silver, copper alloy and Jadeite) module uses the "
10mm Myrinx WS driver" configuration elements from the ACT03 and ACT04. This is 
Acoustune
's first attempt to use stone materials in the housing.
While utilising the traditional vibrating diaphragm material "Myrinx" that
Acoustune has been using, adjustments to the coating material and optimisation of the
magnetic circuit are made to accommodate the newly adopted stone material, Jadeite in the baffle section
. It maintains the tuning that provides thickness
in the vocal range while enhancing the low-frequency presence.