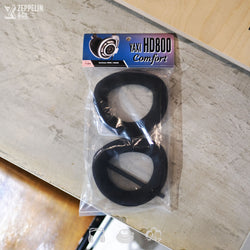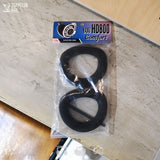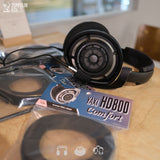 Yaxi HD800 Comfort Earpads
The earpads sport soft, breathable Alcantara on the facing and inner surfaces with faux leather tracing the perimeter. Relative to the stock pads, there's a roughly 2mm increase in pad width that provides a larger contact surface with the head.
The new-developed mounting rings which are glued firmly can provide great engagement, attaching with a "click". Overall comfort is improved, offering a bit more earcup volume for wider ears and the sound is smoother, more balanced and more pleasing without excessive changes.
Check out the full
YAXI
range, or
KITO
as alternatives.