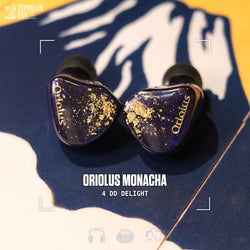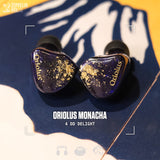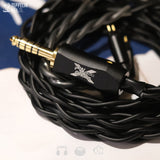 Is it an Oriolus first or a Monachaa first – that's the question Oriolus Japan had us asking with their new release of four dynamic drivers. The happy answer is that it's a beautiful blend of both.
The same spacious soundstage, as you've come to expect from any Oriolus JP, is present. However, the decision to work exclusively with multiple dynamic drivers, omitting balanced-armatures, marks a first for the company.
This choice pays off in terms of dynamics, though not in the bass as you might assume. The additional pistonic capability of Monachaa's ability to move air in the treble region results in high-frequency transients zipping and biting.
Cymbals crash with intent, and horns exhibit crisp realism. Monachaa may not be hot enough for treble-heads by any stretch of the imagination, but it represents the company's boldest move in high-frequency performance since Mellianus JP. [See Product Desc. For More]