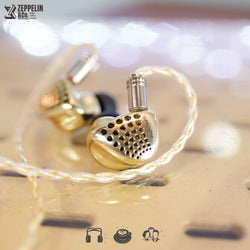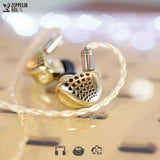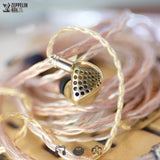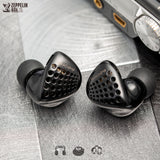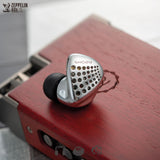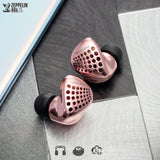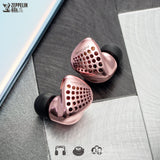 This semi-open in-ear-monitor is not for the faint-hearted or those with trypophobia. Designed acoustically to place you in the middle of a concert hall with its expansive staging, particular attention was paid to low-distortion capabilities while retrieving micro-details.  

Shozy claims the credit for one of the most popular IEMs in Zepp, the 1.1, the BG (Black X Gold), and the Rouge. Are you ready to go up the ladder with Shozy? Have a listen this weekend, and talk to us about your fears, your preferences, your music.
Headfonics praised it highly for being a UIEM that images in ways nothing else can match it, scoring it right at the top for a natural, out-of-head experience. That recognition comes echoed by Headfonia. // Recommended listening: Cayin Audio's N6II/E01, iFi's hip-dac and HiBy Music's R5 Sabre
/ Photography by Zepp Crew.