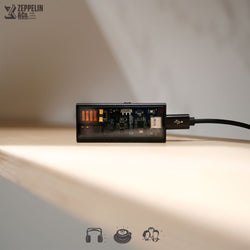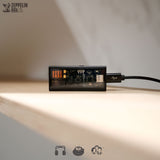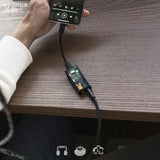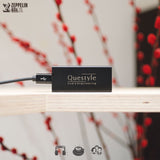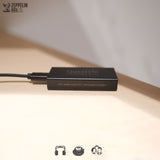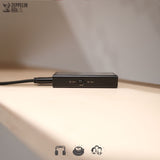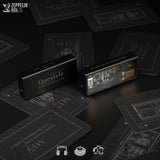 Questyle Audio adhere faithfully to current-mode amplification at all form factors, and building a 4.4mm balanced output into the M15 just extended the capabilities of their flagship dongle.
Headfonia says "M15 offers one of the most sophisticated designs in the industry". ecoustics rate it on par with legacy music players and "would suggest trying it before you pay for anything else".
MOONSTAR Reviews echo M15 competes on equal terms as music players. Headphonesty hail it as liquid gold. M15 "managed to wring musicality out of the ESS DAC chip that I frankly did not think possible" praised Headphone Guru. It's Highly Recommended on Ear Fidelity.
It's easy to hear why, if audible results count to you. Operating in current-mode, audio signal gets passed in current instead of the more standard voltage. The Legend Evo from Empire Ears provides instant synergy, given its 3ohm load.
Current-mode amplification eliminates the lag time of the signal that might otherwise occur, as it builds up at the capacitances in the circuit – current signal passes through unhindered as compared to voltage, with speed and ease. [See Product Desc. For More]