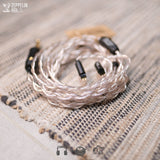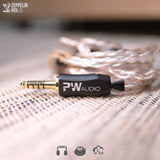 No lies – Silver Liars is proof PW Audio know how to build a silver cable just as well as they do their coppers. 
The first area of improvement Silver Liars contributes is in your IEM's bass. Taut, incisive, decisive, this PW Audio gets straight to business.
Where it really shines is in adding life to your upper-midrange instruments. Female vocals also particularly sparkle.
Anything that needs a pinch of upper midrange spice must be auditioned with Silver Liars. Sennheiser's flagship IE900 and Hidition's Violet will particularly benefit.
Also view the rest of our PW Audio cables here, or our other cables here.