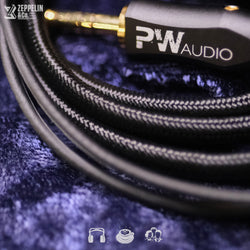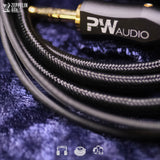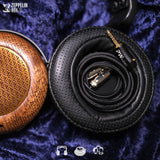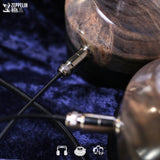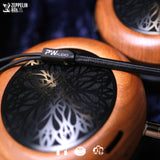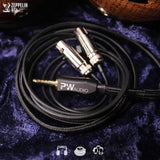 Copper Magician, take a bow. Everyone knew the greatness of Peter Wong's finest flagship creations at PW Audio. But to pull off the level of performance he endowed Epoch with, at its price, took some magic indeed.
The most affordable shielded cable PW Audio have released to date, Epoch's OCC copper litz is encapsulated in an oxygen-free copper shield within its woven braid.
Epoch silences both its affordable copper competition, and the noise that otherwise plagues non-shielded wired signal transmission.
It's a smooth customer that befits earphones and headphones tuned around the Harman target curve, with gear like Acoustune's HS2000MX/ACT01, Clariar's i430, Hidition's Viento, HIFIMAN's Arya Stealth and Symphonium Audio's Helios in mind. [See Product Desc. For More]