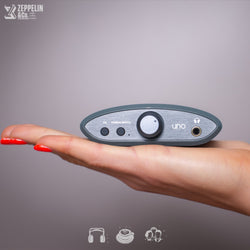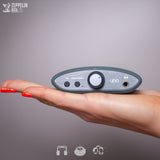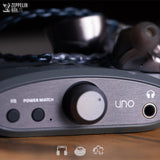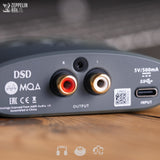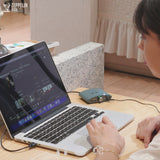 Gamers, TV aficionados, bingers, and music lovers, unite under iFi Audio's Uno: one USB DAC/amp to rule them all!
The palm-sized Uno's petite dimensions bely its do-it-all attitude. Buttons on top of its tough, mineral-filled polymer case allow you to switch your headphones between dedicated Game, Movie and Music modes.
Each of Uno's Game, Movie and Music modes brings special features to enhance your audio experience with your desktop activities. Headfonics say iFi's baby is a "great first-timer and an easy-to-transport DAC". It's on Headfonia's Recommended Buys list for the same reasons.
And with a powerful 3.5mm headphone amplifier on the front capable of driving 32ohm plus 300ohm headphones alike, with RCA line outputs on the rear for desktop speakers, iFi really make the case that this might be the only DAC companion you ever need. [See Product Desc. For More]