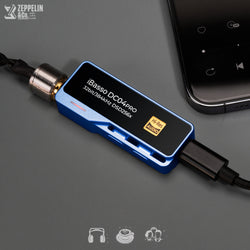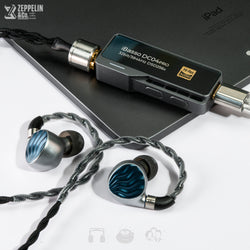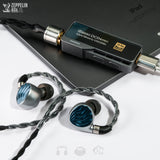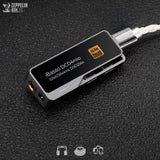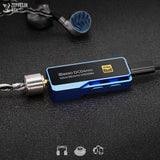 The mobile revolution continues as driven by iBasso Audio. DC04 Pro is their latest balanced 4.4mm dongle supplied by the dual Cirrus Logic CS43131 DAC chips from the DX170 music player, working controlled by iBasso FPGA-Master technology.
It's a Headfonia Recommended Buy, and it ticks all the boxes as a complete solution to Audiophile-Heaven. iBasso's flagship dongle is one of 2023's best to eCoustics. It represents the progress dongles have made to ichos-reviews and MOONSTAR Reviews.
DC04 Pro's state-of-the-art decode flows onto a fully-balanced analog path counting on common-mode rejection and claiming 131dB of signal-to-noise ratio.
Music player levels of detail and fidelity even from USB's 5 volt supply are possible with DC04 Pro. A thoroughly regulated circuit and clean power form the basics here, as with every iBasso.
It's solutions like DC04 Pro that continue to see USB DAC/amps raise their game. Further pushing decoding precision is an outboard clock that means DC04 Pro does not rely solely on its USB receiving chip for a master clock, but its FPGA. [See Product Desc. For More]