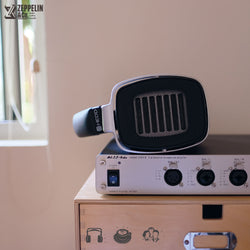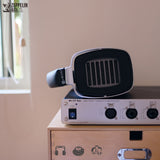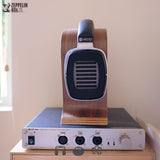 Mass Kobo Model 394 II Headphone Amplifier
This is Japanese engineering at its best. Handbuilt in Shizuoka, Japan, Masuda-san designs, builds, repairs to fully own his brand. A master in his own class, he gained recognition in building recording setups and journeyed to building amplification for his clients. This cult brand has earned top status in almost every HeadFi exhibits, known for clean amping and a classic signature sound that powers almost every headphone out there.

Depending on parts availability, Mass-Kobo builds to order and delivers between 6-8 weeks' time. 

A solid block of with an A4 sized footprint (28x23x5cm), and hours of bliss in your listening. This is a fully balanced amp from input to output.

Demo by request and appointment only. 
---
Input : Electronically Balanced = XLR3-31 , Unbalance = RCA
Output : Balance = XLR4-31 x 1 or XLR3-31 x 2(L,R) , Unbalance = ρEE6.3 TRS x 2(High or Low)
Input Impedance : 3.7kΩ (XLR)/ 12kΩ (RCA)
Reference Input L