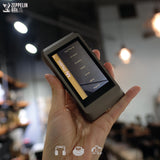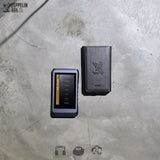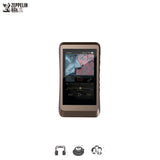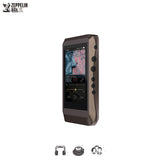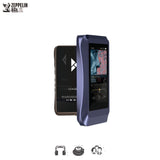 ***Free Miter Case
The music player to get you started. Accommodating two MicroSD card slots, a balanced output jack with enough power to handle all your needs, and the resolving ability of AKM's 4495 DAC, iBasso's DX120 takes you awfully far for awfully little.
You'll be able to see everything from iBasso here and all our other music player options here.
Ibasso DX120 + MITER CASE
I experienced one of the best services of my life today, provided by the consummately professional staff at Zeppelin and Co. Thanks guys for helping me make the right choice! You are truly the best.
The atmosphere of such a place is full of real old school HiFi, it's like a little heaven for audiophiles, thank you very much!
Best regards, Andrii.
Very good if you dont mind smoothing
Its a pretty flat and dynamic dap that does whats its supposed to do very well. The only issue i have is the intentional smoothing of very minor microdetails to create this butter effect.
If you are ok with that i would rec dx120 over the dx160 for its flater more detail orentated signature.