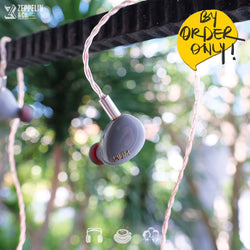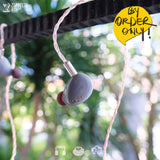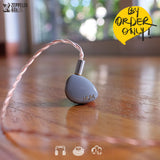 The TT does not fall far from the tree. HUM grew its fame with the launch of Pristine, and put Hongkong on the map for CIEMs. The TT does not rush to immediately knock you out with the boomiest bass, because we know you would let it stir, sit, and understand what it means to listen without fatigue.
Flutes, triangles, percussions are laid down nicely in front of you with no hurry. It does not aspire to be a rocker but the classical maestros and jazz cats are now finally smiling. 

Recommended for those who do not drown their steak in ketchup, nor bake without tasting water. A must-try when you visit us at Zepp.

The TT is also available in the universal fit (as featured in image). Optimise your listening by choosing to add one of the sleek HYPNO amps to your set up.
/ Photography by Zepp Crew.
---
Inquire with us