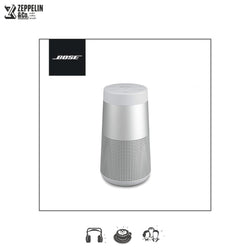 Meet SoundLink Revolve, one of Bose's best-performing portable Bluetooth speakers yet.
It delivers true 360° sound for consistent, uniform coverage. Place it in the centre of the room and everyone gets the same experience.
Or set it near a wall and sound will radiate and reflect around the room, immersing you. Taking it outdoors? Great, it's meant to go where you go.
Also check out everything from Bose here, or view our other wireless gear here.