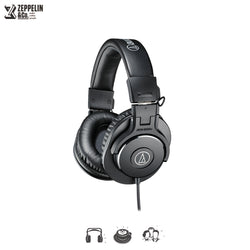 Audio-Technica's ATH-M30x professional monitor headphones combine modern engineering and high-quality materials to deliver a comfortable listening experience, with enhanced audio clarity and sound isolation.
Tuned for highly detailed audio, with strong mid-range definition, these versatile monitoring headphones are ideal in a variety of situations. 
When you're done with this hit, view the rest of Audio-Technica's line-up here, or browse our other headphones here.