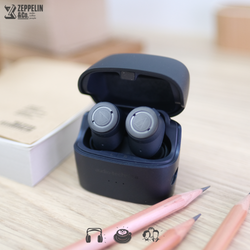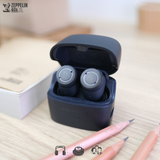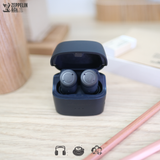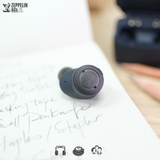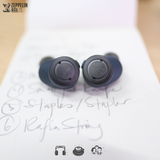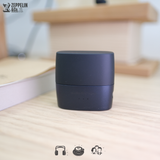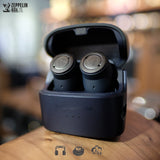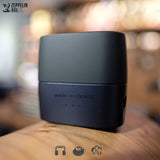 Audio-Technica ATH-ANC300TW
Audio-Technica's ATH-ANC300TW true wireless in-ear headphones strike the perfect balance between comfort, convenience, and performance, delivering best-in-class sound quality and noise-cancellation in a compact, truly wireless design.
The ANC300TW features 5.8 mm drivers with DLC (diamond-like carbon) coated diaphragms to deliver exceptional full-range audio reproduction by Bluetooth. In addition, the headphones are equipped with digital hybrid noise-cancelling technology to provide the highest degree of QuietPoint ambient noise reduction.
When you're done with this hit, view the rest of Audio-Technica's line-up here, or browse our other wireless options here.
===========================================
// HOW TO PAIR
1. Remove earphones from the case.
2. Turn on Bluetooth on your phone or Bluetooth device.
3. Select "ATH-ANC300TW".
4. If "ATH-ANC300TW" does not show up, please disconnect any currently connected device first.
5. Pairing should be successful.
6. If pairing is not successful, put back in case to reset and try again.
7. Remember to "forget device" at the end if you're testing a demo set, so it does not confuse with your new unit when you purchase one.

Audio-Technica ATH-ANC300TW