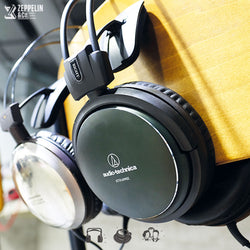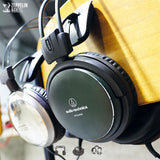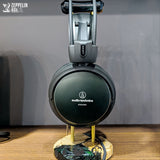 One of Audio-Technica's most underrated monitor headphones. Put it through an amp when you visit us to test out this deep metallic forest green baby and see if it's your kryptonite. 

The ATH-A990Z Art Monitor closed-back dynamic headphones feature proprietary large-aperture 53 mm drivers with OFC bobbin-wound voice coils to deliver Hi-Res Audio reproduction by reducing unwanted resonance.
When you're done with this hit, view the rest of Audio-Technica's line-up here, or browse our other headphones here.