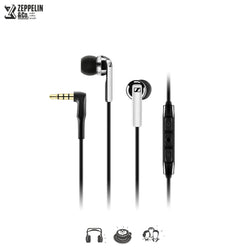 Hit the streets with Sennheiser's CX 200 Street II! These ultra-compact ear-canal phones feature an innovative finger-contoured design for easy adjustment and optimal wearing comfort in the ears.
With their high passive attenuation of ambient noise and powerful bass-driven sound, the CX 200 Street II headphones are necessary equipment for your next urban outing.
Check out the rest of everything Sennheiser here, or browse all our other earphones here.