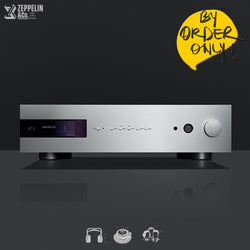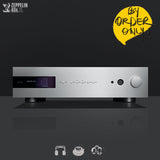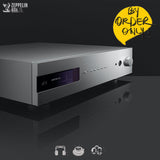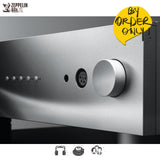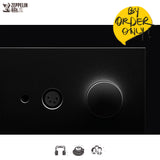 The cream of the Hi-Fi crop, dCS (Data Conversion Systems), make one small step to head-fi for Bartók, and one giant leap for our Head-Fi-ers' enjoyment with 4-pin balanced XLR headphone outs.
The full-sized Ring DAC dCS is famed for makes its appearance in Bartók and puts itself at digital audio enthusiasts' disposal, with ethernet input sporting full Roon, Tidal and Spotify support appearing alongside USB.
Darko.Audio tells you why you should buy Bartók, in place of a car! Stereophile concur and are equally impressed. Its Ring DAC measures stunningly as an oversampling, multi-bit, discrete resistor ladder DAC working in delta-sigma fashion. Soundstage! Hi-Fi added it took them "less than 24 hours to appreciate why the Bartók costs what it does".
Headfonics hailed it as "probably the best sounding integrated DAC and headphone amplifier I have reviewed to date in the 10 years we have been operating this website", and What Hi-Fi? unreservedly gave it a full 5 ⭐.

Also, you'll be able to see everything from our other DAC & amp options here.