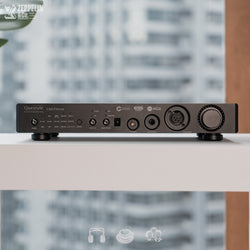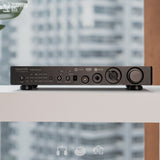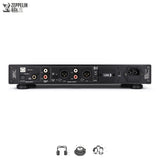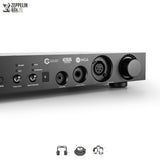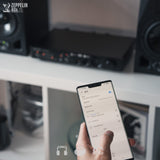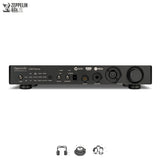 CMA15 celebrates the 15th anniversary of Questyle Audio's inception with the use of ESS Technology's flagship ES9038Pro DAC. ecoustics say the benefits of a natural union of current-mode technologies are audible, placing CMA15 at the top for your consideration as a line source and headphone amplifier.
CMA15 packs one of the most sophisticated pure Class A analog stages in a DAC available to market now, the strengths of an ES9038Pro and CMA15's current-mode amplification working hand in hand.
CMA15 is alive with tone colour and saturation, notes propelled forth with a real zeal and macro-dynamic force about them.
There is a tangible physicality about this Questyle flagship – listeners enjoy a palpable connection hearing familiar music again, as CMA15 heaves and breathes like it were a real, living, being. And still, in a reference DAC where neutrality is so prized, it presents tonal balance accurately. [See Product Desc. For More]