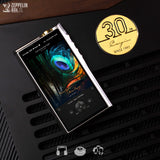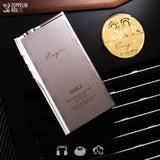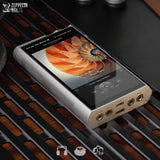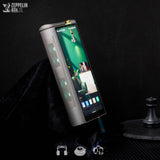 30 years in audio feels like a lifetime, and the N30LE AKM AK4499EQ hybrid tube/solid-state flagship music player is a fitting milestone of Cayin Audio's anniversary in Head-Fi.
Like Cayin's line flagship N8ii DAP but on steroids, the 300 Nutube-built N30LE give their two prized, rare and out-of-print AKM AK4499EQ DACs from 2019 each the CNC-machined titanium-steel alloy platform to shine upon.
N30LE counts on a Hyper Mode that runs maximum Class A bias and operating voltage together, made possible by a power supply built upon an instantaneous EDLC ultracapacitor, to surround said AK4499EQs with an analog stage that is a true statement of Cayin's circuit expertise.
With their unrivalled experience working with Korg's Nutubes, N30LE's third-generation 6P1 tube circuit within can be operated with two flavours of sound by adjusting the negative feedback around them – a "Modern" setting emphasising speed and transparency, and "Classic" operation with more warmth and romance. [See Product Desc. For More]