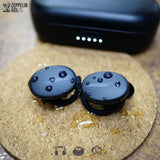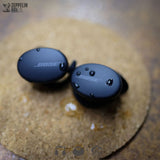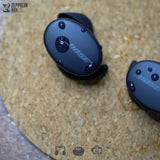 Runners, bikers, pool-side chillers, gym-ers, etc. continue to talk, walk, run and sweat unhindered by fit to focus on burning calories. Simple touch-controls so you don't have to memorise a list of functions you'd never use are packed in with different wingtips to ensure the earphones stay in place effortlessly during any workout.


The cherry on top of the cake? Research dollars spent on engineering it for clear calls, so you won't ever need to get another pair, just for your zoom calls.


+ Touch interface 
Right | Double-tap to play or pause music and to answer calls. 

Left | Double-tap to engage a Shortcut function of your choice like checking your battery level (which you can set up in the Bose Music app).
+ IPX4
+ 5hrs per charge. Case holds another two full charges. 
+ 15min quick charge for two hours of playback. 
/ Photography by Zepp Crew.