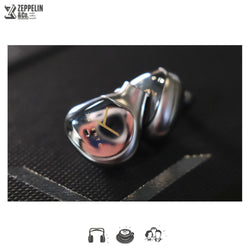 Beyerdynamic XELENTO remote 2nd Generation
Beyerdynamic take their XELENTO Remote 2nd Generation slogan of being an audible piece of jewelry to new levels.
This classic earphone updates its Tesla single dynamic drivers to second gen Tesla.11 standards and packages them in an immaculate, ergonomic metal shell – handmade entirely in Germany.
Ready to wow a new era of audiophiles, Beyerdynamic package a 4.4mm balanced cable for use with portable DAC/amps and music players, on top of a standard 3.5mm one with mic.