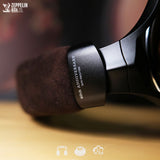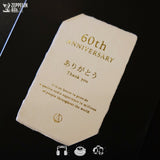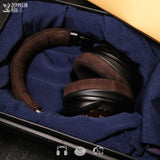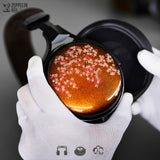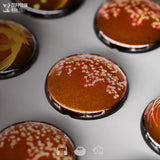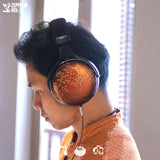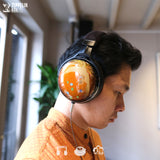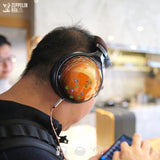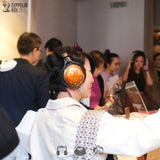 60th anniversaries are truly worth celebrating. And Audio-Technica commemorate theirs with the launch of the craftsman-made ATH-W2022. Be an exclusive owner of one of the 100 pairs of this closed-back flagship, clad in maki-e urushi Japanese lacquer. 
Indeed, ATH-W2022's decorated mizume Japanese birch earcups stun onlookers in the flesh, with their striking sakura blossom and hou-ou phoenix designs hand-painted on either earcup – emblazoned with mother of pearl. 
ATH-W2022 is as much of a celebration of Audio-Technica's rich analogue and personal audio history, as it is Japanese heritage, culture, and craftsmanship. The sakura flower and phoenix are symbols of special significance and meaning in the Land of the Rising Sun. 
But it's not all style without substance – ATH-W2022 is a first for Audio-Technica bringing their most advanced pure titanium dome driver to bear. A listen to these captivates immediately, sounding more spectacular yet than they appear. [See Product Desc. For More]
Excellent sound and build quality.
Excellent sound, especially vocals. Please read my review in Chinese.
https://m.gamer.com.tw/forum/C.php?bsn=60535&page=&snA=22089&last=