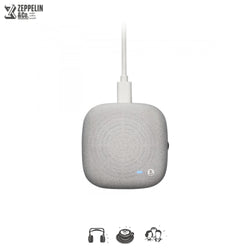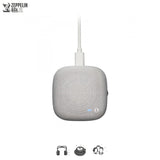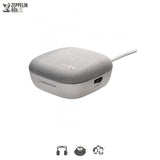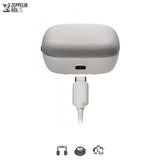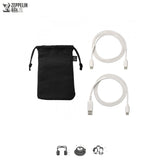 Audio-Technica AT-CSP1 USB Speakerphone
Emerging from the pandemic, we have changed the way that we work and communicate with each other. In a world where video conferencing and online classes are commonplace, the AT-CSP1 delivers world-class performance in this ever-changing environment.
Hear, and be heard. With decades of experience in acoustic technology, Audio-Technica has developed the AT-CSP1 to deliver clear, natural sound quality. The cutting-edge omnidirectional microphone provides 360° of sound capture, allowing you to comfortably participate in long online meetings and classes, hands-free. During calls, you can easily control the volume and mute the microphone directly on the speakerphone whenever you need to.
It's a handy size that is easy to carry, so you can work or study anywhere. Simply connect the included USB Type-A cable or USB Type-C cable to your computer and start talking immediately.